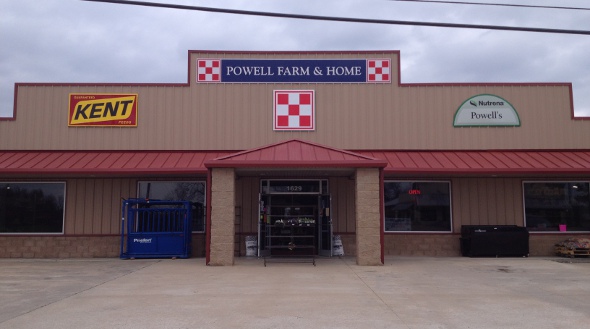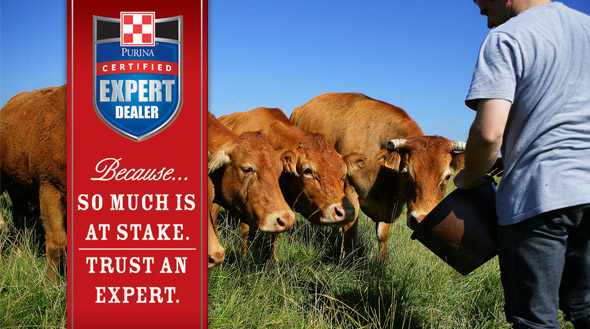 Being a Purina Certified Expert Dealer means that we offer a complete line of quality Purina feed products and have knowledgeable associates who care first about our customers, and their animals. Training is a key element for our Certified Expert staff and you can depend on us for Certified Expert advice!
Bulletin Board
Powell Feed & Pet in Harrison will have chicks soon. Please call ahead for arrival dates and availability!
Expert Articles & Advice
March 1, 2015
When a calf develops scours it easily has the ability to kill them if not identified and treated properly. Scours, in its basic definition, is severe dehydration causing frequent and watery diarrhea.
March 1, 2015
What is grass tetany?
Watch Our Video
SafeChoice Horse Feed
New Nutrena® SafeChoice® horse feeds help horse owners provide optimal, balanced nutrition to match the unique needs of each horse. SafeChoice® Special Care is a low, controlled-starch formula, which is ideal for horses with metabolic concerns, easy keepers, miniatures and ponies. SafeChoice® Perform is a high-fat, controlled starch formula for performance horses and hard keepers.